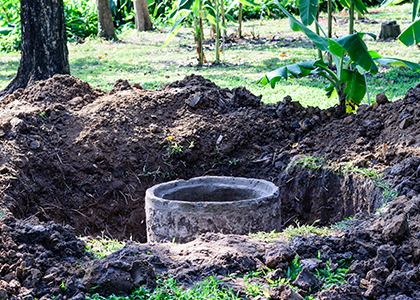 CESSPOOLS
A cesspool is a watertight tank that is installed underground for the storage of sewage. This tank will have an inlet drain run only. No treatment is involved.
The cesspool should be sited at least 15 metres from habitable dwellings, preferably downslope and downwind.
The septic system needs to be emptied as and when it fills up. Taking into consideration water authority calculations, it can be advantageous to own a large cesspool, the downfall being higher disposal costs for the larger volumes.
Need help finding a solution?