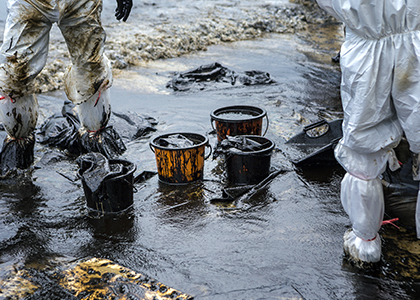 HAZARDOUS WASTE
At Camion UK, we can collect and dispose of a range of interceptor waste including that from garage forecourts and car park gullies, and oil waste from factories.
Our highly experienced professionals will arrive on site and transfer the contents of your interceptor into our waste removal tanks via a vacuum pump.
Our operatives will clean the interceptor while the solids and oil separate from the water in the tank. The water is then decanted into the interceptor and the solids are disposed of safely.
An important part of keeping your site running efficiently consists of regular interceptor cleaning, thereby avoiding downtime should an environmental incident or drainage problem occur.
If you overlook having your Interceptor regularly tankered, contaminants can build up within your interceptor resulting in serious blockages – the knock-on-effect is this can result in flooding and contamination of local watercourses.
Our operatives are fully trained for confined space situations and complex working environments. Our well-equipped team will arrive on site and carry out risk assessments before starting work.
Effluent tank cleaning – for food factories
Oil spill cleanup
Removal of waste from chemical factories
Cleaning and decontamination
Spray booth waste disposal
Hazardous waste removal
Need help finding a solution?